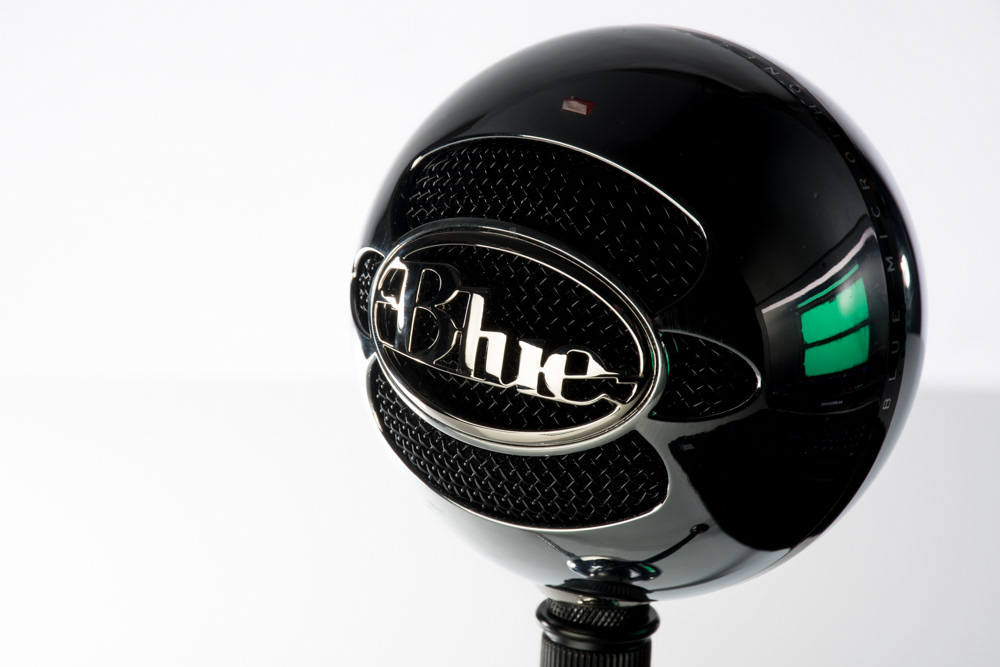 A photo of a reflective subject. The reflection should not include anything unintentionally, such as the photographer, camera, or studio backdrop.
I shot a Blue Snowball Microphone that had a brushed aluminum finish making it very reflective. The shot was excessively hard because of the round shape allowing it to reflect from every direction.
In the end I was able to produce a shot that shows the logo and no unwanted reflections, as part of scene creation the microphone reflects a laptop recording audio.