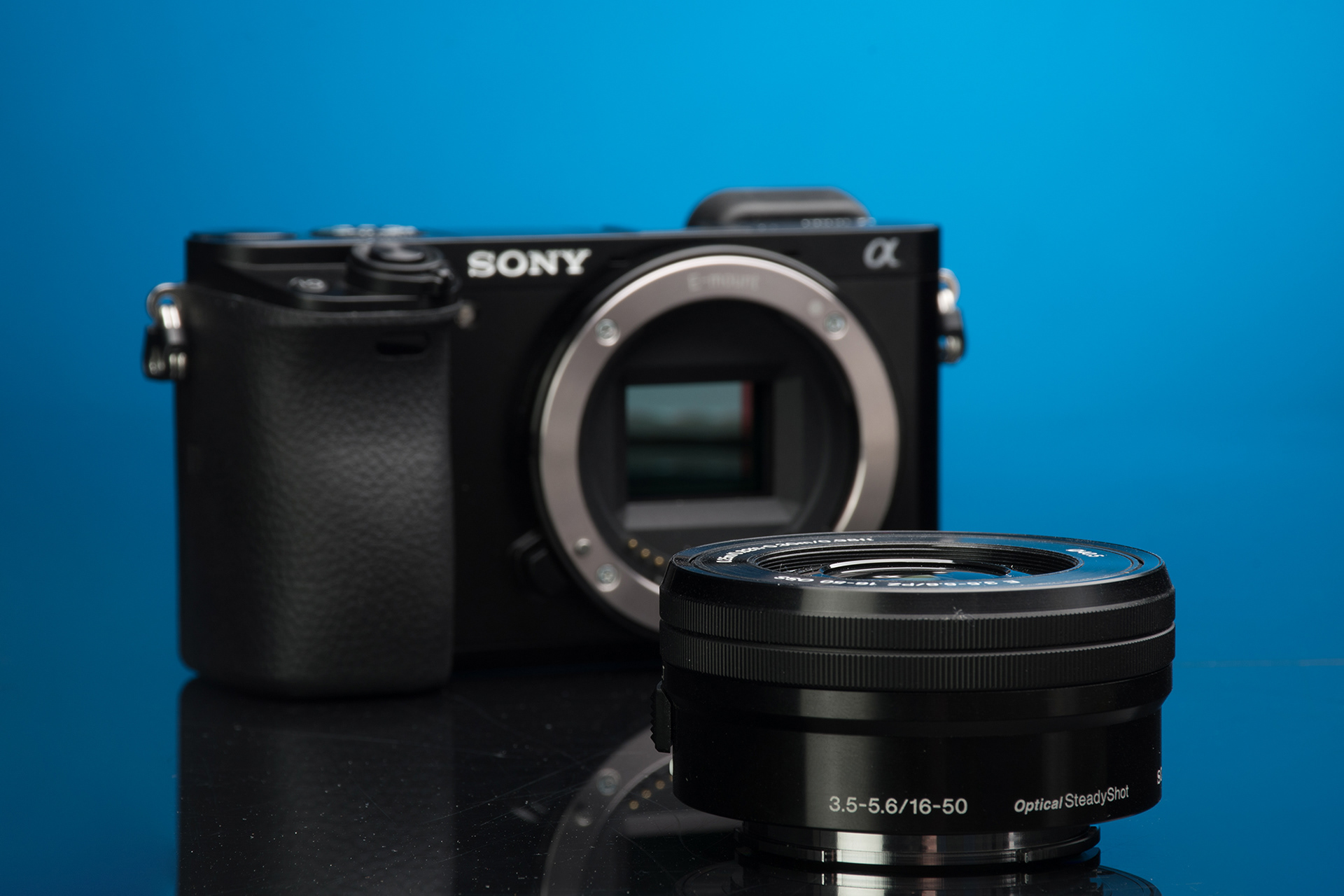 A series of at least three photos, that use a constant concept or prop, that also challenges the photographer using ideas from concepts taught in the class.

For this I selected to shoot the camera because it would have numerous angles of interest. It also had reflective parts and the unique shape would require complex lighting which were specific concepts taught in the class.

I was able to create a series of shots featuring the Sony α6000 Mirrorless Camera, and each from a low angle with a reflection and a strong background color.